Gadino Cellars Vineyard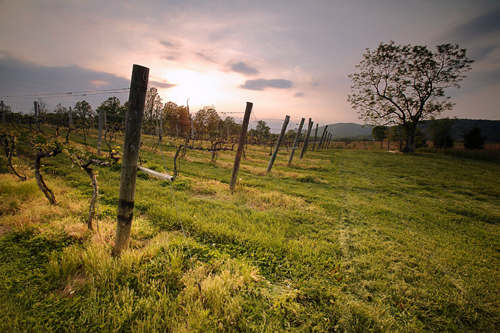 Vineyard Musings. 
We are now waiting and hoping that IRMA will go by us without much rain impact as we wait for our Estate Chardonnay to reach optimal maturity.  If all goes well, we already have our volunteer harvest team in place for a next Saturday harvest, 16 September.   As in the past, we are planning an early morning harvest immediately followed by a Harvest Luncheon prepared by Chef Leo Pezzi.  Of course, the volunteers will be treated to past vintages of Chardonnay and several other Gadino Wines …plus  enjoy Harvest Club benefits for one year. 
Stay tuned as we start taking measurements on our Cabernet Franc.  When we have a date, we will be looking for more volunteers for the harvest followed by a Franc Luncheon.