Gadino Cellars Winery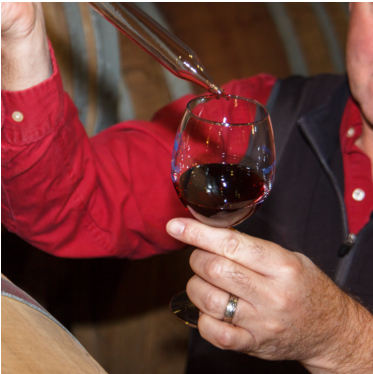 All of our wines are through fermentation and are aging in oak barrels or stainless steel.
We witnessed a historic harvest and are looking forward to blending sessions. Creating superior wines from a great vintage harvest requires high intention at the blending table. This will be a vintage to remember.
Before we head to the blending table we will be working with our aging reds from 2015 and earlier. It is time to get them out of their barrels and into tanks where we can check chemistries and perform sensory evaluations. We'll clean the barrels and return the wine after we have done any necessary corrections. At this point in time slight corrections of acidity might be needed as the wines go through a slow cold stability process in our 50 degree barrel room. As the tartrates precipitate out (think of salts) the pH will rise. If the rise is too much we can correct back downward.  Other than that, the wines were properly worked from fermentation onward so there are no flaws to deal with at this time.