Gadino Cellars Winery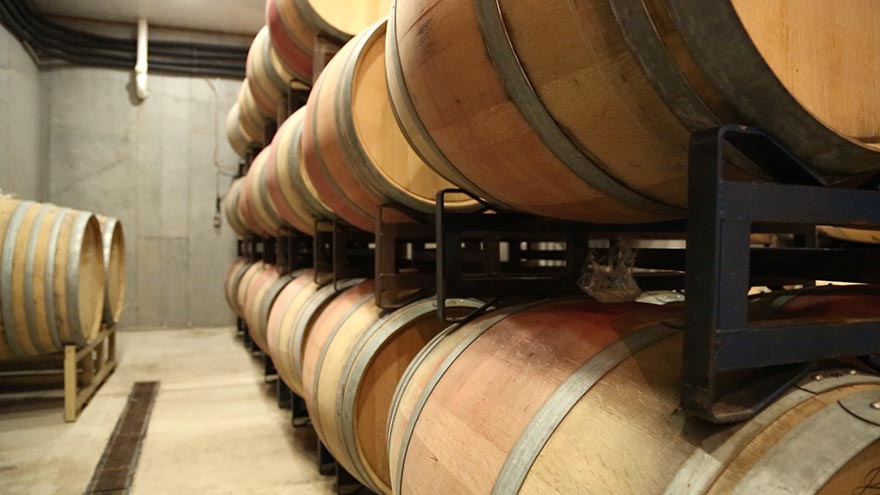 It is mid October and all the grapes are off the vine. The weather was outstanding for grape maturation and we are ecstatic about the beautiful condition that the grapes were in. 
The acids were all excellent (this is rare) and sugars were high but beyond that flavors and skins were outstanding. We pushed the reds on color and tannin extraction given the beautiful condition of the fruit. We kept an eye on the color and extraction and our palates on the tannin extraction on a daily basis as the reds progressed through fermentation. We made decisions to press out before we had noticeable seed tannin extraction which is quite bitter. All the reds are now out of their fermentation bins and have been pressed out. After tank settling we rack them into barrels to finish off the malolactic fermentation. That process is moving along nicely and will likely finish in early November. 
Many of the whites have finished fermentation and have been racked twice now. Our Vidal Blanc, Pinot Grigio and Rosé are undergoing a nice steady cool fermentation and will likely finish out in a week.
We believe vintage year 2018 will make history
.
Join me by raising a glass of wine to toast Autumn - Salud!