Gadino Cellars Winery - Winter 2017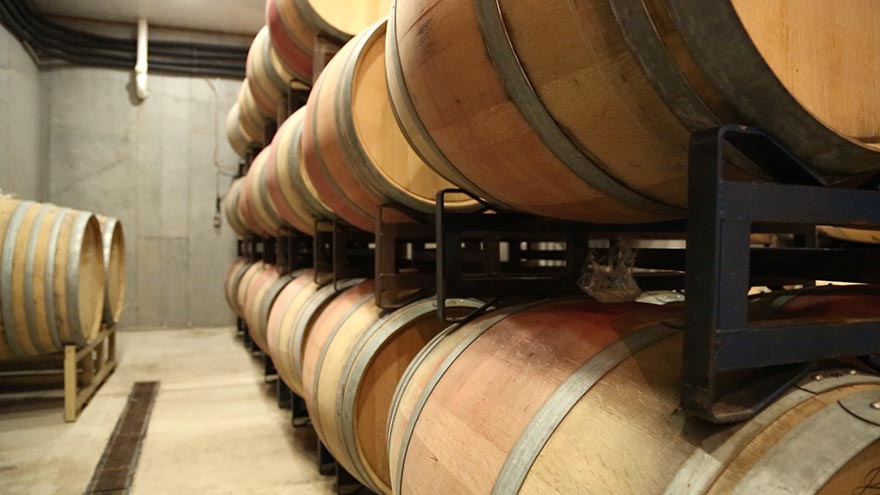 Derek has been very, very busy in the cellar.  His multiple tasks include :
measurements to insure primary fermentation of the 2016 grapes has completed (some varieties are still not quite done);

racking or "cleaning up" the wine leaving sediment and tartrates that drop out in the cold tanks behind;

taking measurements to ensure our red wines have gone thru malolactic fermentation;

ordering bottles, corks and caps as we get ready to bottle the 2015 reds still in barrel like Cabernet Franc;

preparing to do our white wine blending session where we will come up with the final blend of each white wine as we move them toward the bottle.  
WHEW!
There are many other tasks that Derek is doing... if you want a more detailed picture, please visit the winery on Fridays or Mondays when Derek can be found in the tasting room ....and, the flow of traffic is such that he can spend some time answering your questions.
I will leave you with a note that the 2016 white wines will be spectacular. And, most of the reds are also going to be splendid as well.  The only casualty with the rainy weather in mid October was the Cabernet Sauvignon. 
We let the grapes "hang" in hopes that warmer weather would return and bring the sugars back up after the rains but that never happened; in short, we probably will not have a varietal Cabernet Sauvignon for 2016. 
Leaving you on a positive note, all the reds are doing well in the cellar with none of those problems (e.g. off aromas, high volatile acidity, etc.) that give winemakers sleepless nights (and days).