Gadino Cellars Winery - Spring 2017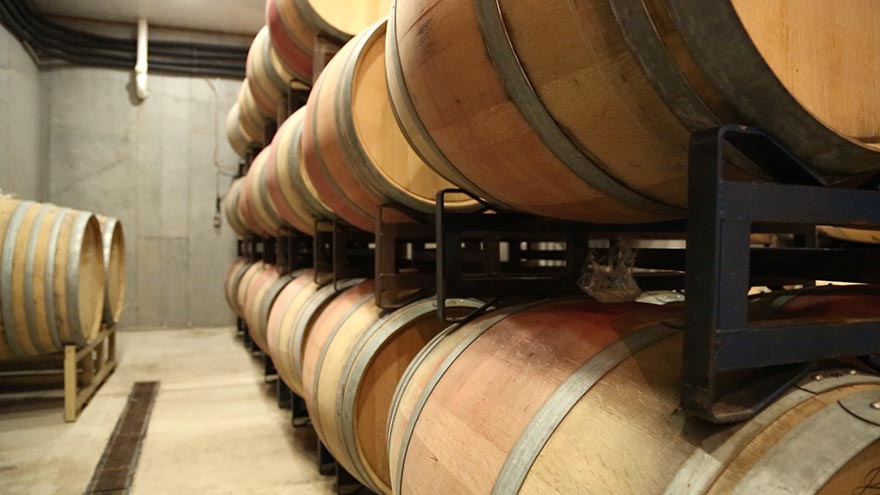 The cellar is a very busy place this time of year for two reasons.
One reason is that we have completed our blending sessions and now have on paper what needs to be blended. It can be quite complex given the limited amount of tank space and multiple lots of grapes that go into these final blends.
The second is reason is bottling. The march toward bottling requires a lot of finishing touches to the wine in the lab and then in the cellar:
Checking final blend chemistries. Correcting as necessary.

Trials for bentonite fining for Protien Haze Stability (White wines only).

Bentonite additions followed by racking (removing the wine from the settled bentonite).

Chilling the wine to 28 degrees and then mixing in hydrated potassium. bitartrate (Cream of Tarter) to conduct Cold Stabilization.

Filtering off the potassium bitartrate.

Sensory trials for sweetness and off odors.

Sterile filtration.

Additions as necessary.

There is a myriad of tank cleaning, floor, drain and barrel cleaning during each of these activities.

Heat wines to 70 F for a week prior to bottling.

Take delivery of bottles, corks, screw tops, capsules and nitrogen for sparging.

Bottle.

Clean everything again.

Prepare to start over for the next round of bottling.
We will be bottling 2016 Petit Manseng, Pinot Grigio, Vidal Blanc and 2015 Cabernet Franc and Merlot on April 4th.