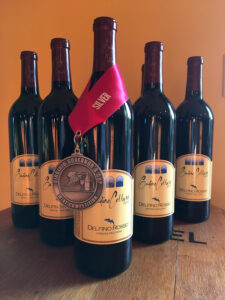 Our popular Delfino Rosso special is back for the weekend! Sample and stock up on a bold award-winner.
Purchase one bottle for 10% off (15% off for Club Members)
Purchase three or more bottles for 15% off (20% off for Club Members)
Don't wait! These prices expire after Monday, August 30.
Delfino Rosso is a unique Bordeaux style blend with a heavy nose of black currant and toasty oak. It is known for its full body and rich flavors of plum and black cherry with simple tannins for a smooth finish.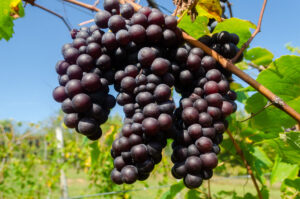 The name and dolphins on the label are a nod to Bill Gadino's former company, Delfin Systems.
Our 2016 Delfino Rosso was awarded a silver medal at the 2020 Virginia Governor's Cup.