We are happy to offer several collections of wine at special prices. Bottles are available for individual purchase as well. See below for information on shipping. Check back often for new deals every week!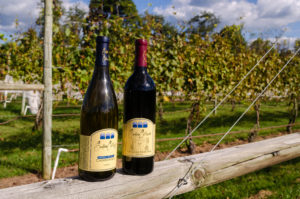 Library Collection

This collection features four wines that have been aged in perfect conditions in our cellar. Enjoy the 2010 vintages for the next two to three years and the 2012 vintages for five years. 2010 having been such an excellent year in the vineyard, Cabernet Franc and Nebbiolo are perfect for any collector- both are gold medal winners! These wines are available for a limited time only. Get them before they return to the cellar library!
2010 Cabernet Franc
2010 Nebbiolo
2012 Cabernet Sauvignon
2012 Cabernet Franc
$130 including tax
Endangered Species Collection
Some of your favorites may be in danger of going extinct! Fewer than five cases remain of each of these wines. Take home the collection before they are only a memory.
2017 Vidal Blanc
2017 Susnet
2017 Viognier
La Casa Nostra (non-vintage)
$75 including tax
Medal Winning Collection
This collection features nothing but the best! Each wine included has been awarded at least one silver or gold medal in recent competitions. Who are we to argue with the experts?
2013 Nebbiolo
2015 Delfino Rosso
2017 Chardonnay
2017 Cabernet Franc
$110 including tax
Social Distance Special
Whether you prefer red, white, or rose; sweet, dry, or in between, this collection has something for everyone!
2017 Sunset
2018 Moonrise
La Casa Nostra (non-vintage)
2016 Delfino Rosso
$75 including tax
Build Your Own Charcuterie Bundle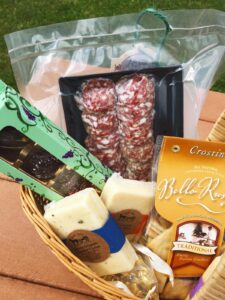 Take home everything  you need to create the perfect charcuterie pairing for any wine- and hopefully put off that grocery run for another day or two.
one 4 oz. gourmet cheese from Goot Essa (choose from four flavors)
one package of locally cured salami from Salumi di Casa (choose from four flavors)
one flight of dark chocolate truffles from Birnn Chocolate
one package of sea salt and black pepper crostini crackers
$30 available on take out orders only
Because these collections are already available for special prices, they cannot be combined with other discounts or deals. 
Now offering personal delivery in Fairfax, Fauquier and Prince William counties every Monday and Thursday, hand delivered to you! Call or email to order.
Shipping Information
For shipping in DC, Maryland, Virginia, and West Virginia:
Please call the winery –  (540) 987-9292 – or email (info@gadinocellars.com) to order.
For shipping to all other states: please call or email to order – standard packaging and tax may apply.